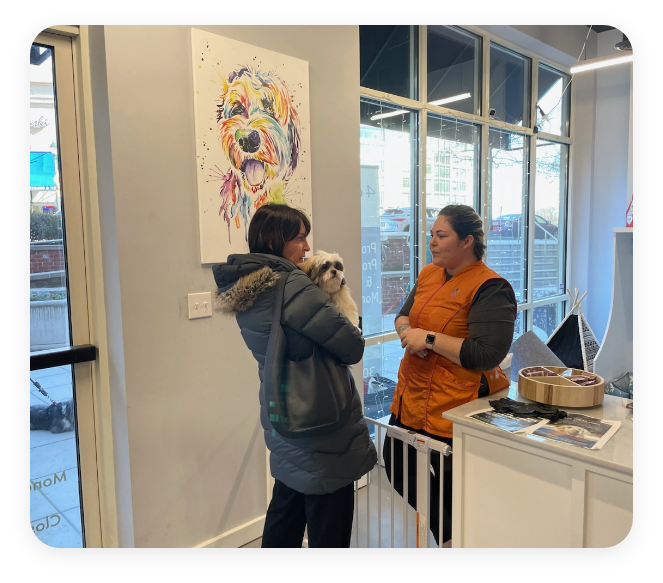 She has combined a true passion and an artistic eye to drive her to be an exceptional and professional dog stylist. In addition, she has mastered the patience in handling very difficult and/or nervous dogs with a soothing energy to bring some calmness to the overall grooming experience. Brittany takes much pride to ensure she can provide her professional services to the community and provide a higher level of personal care and attention to each client. Brittany resides in Edgewood, Maryland along with her daughter and two dogs.
With over 10 years experience, Brittany's love for animals led her to pursue a career as a Veterinary Technician Assistant. Although she loved caring for her community animals' health, Brittany's special bond with animals and her love for styling lead her to accept a grooming apprentice program. Through the apprenticeship, she learned that she loved bathing and grooming the dog so much, she changes careers and become a professional stylist.
"We are very happy and proud to have Brittany as part of the Elysiem family."