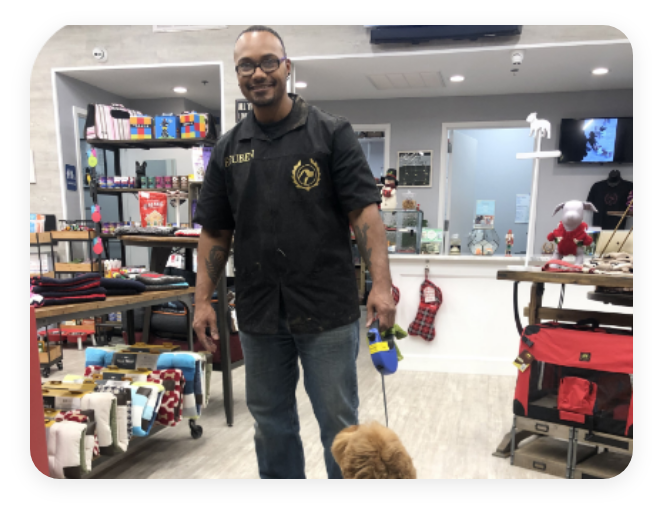 I have been in love with grooming for over 15 years and it never gets old for me. My passion for the grooming profession shows in every dog I style; this is my true-life calling, and I loves every day that I am afforded the opportunity to show pet parents what's the different between grooming versus styling…  
In my free time I love spending time with my family, traveling, and music.  I look forward to meeting every family that steps into Elysiem and helping you with all your furry baby's styling needs!
I absolutely love styling all dogs and making grooming a positive experience for every dog!  I was introduced to the grooming business by his Auntie at the right old age of 14 and I grow up in her salon helping with the cleaning of the salon, restocking, washing towels, and understanding the importance of the welfare of each pet in the salon's care.  I was eventually promoted to a bather then onto grooming.